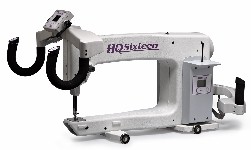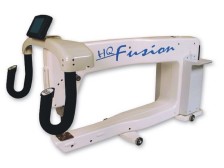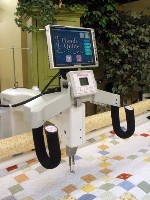 Floor Models of HQ-16, HQ Fusion and HQ Pro-Stitcher (computerized unit). Click here for details.






We now have Gift Certificates!
You can order online and use PayPal for immediate service. We now have gift certificates available in any amount you choose to give. It's a great way to give the gift of custom quilting, longarm quilting lessons, or anything else we offer in the studio (books, batting, threads, gadgets)! We'll notify your recipient of your gift, and mail them a greeting card appropriate for the occasion at  no extra charge. Or, we can mail it to you to give in person.

TO ORDER: Send us an e-mail using this address: judenow@epix.net
Tell us the name and mailing or e-mail address of the recipient, the amount of your gift, and any personal message you want included.
Payment Options
PayPal: Select an amount from the dropdown menu and click the "add to cart" button.

Mail: send a check to Patchwork Garden - 3237 South Hill Road, Wyalusing, PA 18853 - any amount available with this option.

To use Paypal, select an amount below, enter your message (or include it in your email), and click the "add to cart" button. We'll send it out as soon as we get your e-mail and notification that payment has been made.
To give a larger gift amount, you can add multiple amounts to the cart to add up to the desired amount and mention in the comments that you want one gift certificate.